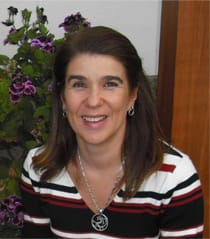 Name: Ana Tereza Permejani Dalprat Close Email: [email protected] Web-Site: www.casadoreikiconsciente.com Instagram: ana_tereza_reiki_consciente Facebook: Casa do Reiki Consciente São José dos Campos Ana Tereza e o Reiki Consciente Reiki Master, Reiki Therapist, Jikiden Reiki Shihan, Magnified Healing® Master, All Love teacher.
Ana Tereza Living in São José dos Campos, São Paulo – Brazil. A teacher by academic background, I began my transition to the therapeutic path by studying many techniques, philosophies and methods, including the study of Reiki. From theoretical studies, then practice. So I learned to observe and let sensitivity teach as much as theory. Acting therapeutically and teaching holistic courses and formations, bringing elements from all stages of my journey on the energy path, since 2003 I founded in 2005 the Reiki House (currently the Conscious Reiki House) in São José dos Campos, to promote the reestablishment of balance at all levels and make accessible the knowledge of various pathways for expansion of consciousness and self-mastery.
After knowing Jasmuheen – first through books and research, then in person in 2006, I became an Ambassador of Peace in 2015 – experiencing and multiplying the Programs of new life paradigms presented by her has since then become a dynamic and natural practice among the paths offered by the Conscious Reiki House.